Ready to Make your Mark?
We are actively seeking a Senior Analytics Implementation Consultant who can generate customized digital analytics implementations (JavaScript, tag management setup, mobile apps, etc.) and assist with its implementation and deployment with an understanding of our clients' businesses, industries, and environments. Specifically, the Senior Analytics Implementation Consultant will work with an Analytics Strategist to carry out customized analytics implementations and testing/personalization implementation for our clients.
Functioning as a key member of our Analytics consulting team, the Senior Analytics Implementation Consultant contributes expertise in all aspects of analytics implementation, including technical issues, manipulating customized solutions and technical tag implementation strategies. This client-facing role will help organizations capture data and turn insights into actionable recommendations to achieve their business goals.
This is a full-time opportunity that can work remotely or from any one of our U.S. locations.
Who We Are
Founded in 1999, Blast Analytics is a strategic analytics consulting company accelerating the complex analytics journey for enterprise and mid-market clients. We solve clients' data challenges to help optimize marketing campaigns, improve customer experience, increase competitive advantage, and, ultimately, EVOLVE their organizations.
With approximately 80+ teammates sharing a purpose to "Make Your Mark" — on our company, teammates, clients, industry, and community — Blast has been named one of Inc. magazine's top 5000 fastest-growing private companies and is also a Great Place to Work-Certified company.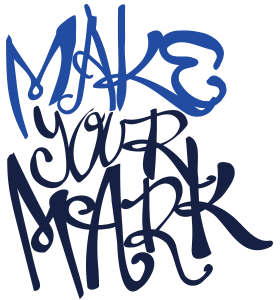 Why Work at Blast
At Blast, we believe in meaningful work. Regardless of role, you'll have the opportunity to Make Your Mark every day, solving challenges and seeing the positive impact of your contributions, as we support leaders to EVOLVE their organizations. Join us to Make Your Mark — on each other, our clients, our company, our industry, and the community. Ask any employee why they come to work at Blast, and they'll say, "to make my mark!" The team validated for a third straight year - we BELIEVE Blast is a Great Place to Work! Blast is proud to be certified as a Great Place to Work since 2019.
To Be Successful
Leverage your ability to build trust and develop relationships
Make Your Mark by executing highly-customized analytics implementations and developing innovative technical solutions
Evolve your intellectual curiosity and help drive success
Deliver in-depth knowledge of code, digital analytics, and tag management solutions
Contribute to developing processes and help to push towards new technologies/solutions
Elevate company and team through thought leadership activities such as blogging, speaking, and training
Desired Knowledge, Skills, & Qualifications
Bachelor's degree or any equivalent combination of education and experience.
Implementation expertise in one or both of Google Analytics and Adobe Analytics using a tag management tool
Clear understanding of the data layer, tracking variables, scope, properties and functionality
Experience with mobile app analytics implementations
Understanding of data importing and exporting
Experience with analytics tag QA and monitoring tools such as ObservePoint, DataTrue, Hub-scan, etc.
Relevant technical work experience in digital analytics
Knowledge of relational databases and SQL
Primary Responsibilities
Problem Solving - You will receive an array of technical issues from very different clients and will need to assess their needs, find and implement solutions to these requests, and explain the results to the client in a way that makes sense to them. You will very rarely be handed structured requests. Each request will come with its own nuances and your responsibility will be to work with the team to find creative solutions to our client's complex problems.
JavaScript Development - Your day-to-day work will often be done in a Tag Management System. You will be building code, troubleshooting code, performing QA on your solutions and delivering them to clients.
Client Facing Communication - You will meet with clients daily to understand requests and review the results of your previous work. It is important that you feel confident speaking in these situations and explaining the work that you have done in written communication and verbally, while on video.
Advise, educate, and build awareness of best practices in relation to client's specific industry and key business requirements
Interact with clients via phone, email, and/or in-person—including interaction with marketers, analysts, and developers
Support client's developers and third parties throughout the implementation process
Gather, document and help form/guide client technical requirements and other functional and/or technical requirements
Design customized solutions and execute technical tag implementations
Develop customized digital analytics code and assist with its implementation and deployment
Produce detailed documentation for implementations
Validate and debug implementation and follow through on issues until resolved
You Will Work With
Director, Analytics Implementation; Associate Manager, Analytics Implementation; Analytics Implementation Consultants; Analytics Strategists; Program Managers and Reporting Team Members; Other Subject Matter Experts.
Are You a Fit?
Blast Analytics is a small yet rapidly growing company that is continuously inspired to learn and tackle challenges in digital analytics and marketing. To get an idea of whether or not you would be a fit within our culture, please review our core values.
Compensation & Benefits
We offer a competitive salary based on experience and a supportive, challenging, and fun work environment to ensure teamwork, productivity, and teammate happiness. We offer flexible time off with an open PTO policy, 50% paid medical insurance coverage options, 100% paid dental and vision insurance, 401k 4% company matching profit sharing, paid maternity/paternity leave, tuition reimbursement, annual increases, and year-end incentive bonuses.
How to Apply
If you like what you've read thus far, please complete the application form and submit your cover letter and resume in one PDF format. We read cover letters and weigh them heavily in our decision to consider an applicant. We are not interested in placement agencies or companies at this time.
Blast Analytics is an "at-will" employer. Compensation, benefits, and job descriptions are subject to change based on individual performance and business conditions.
Blast Analytics is an Equal Opportunity Employer (EEO).