Ready to Make your Mark?
The Vice President, Management Consulting Practice Leader (Strategic Marketing) is an innovative and energetic leader with a knack for empowering high-performance teams with the ability to get things done. Reporting to the CEO, the Vice President, Management Consulting Practice Leader is accountable for building a new practice area that provides strategic consulting and advisory services centered around digital transformation, our customer's marketing strategy, and new growth opportunities. This strategic consulting practice helps clients create an end-to-end solution, leveraging our analytics and digital experience expertise, to innovate and develop digital strategies that drive measurable outcomes and transform their organizations. This role encompasses a wide range of responsibilities in a fast-paced Martech consulting environment, from research, discovery, and planning to executive involvement, budget influence, value assessment, and overall strategic conversations. Reporting directly to the Chief Executive Officer, the Vice President, Management Consulting Practice Leader (Strategic Marketing and DX) is a key leader whose expertise, recommendations, and execution support cross-functional departments.
This role has significant responsibility for increasing the likelihood of achieving BlastX's long-term success and Crossing the Chasm (BlastX). This role has a peer-to-peer reporting structure with other VPs, where all VPs hold each other accountable, challenge each other, and perform reviews on each other. Beyond the peer-to-peer reporting structure, this role will have regularly scheduled 1:1 s with the Chief Executive Officer.
The Vice President, Management Consulting Practice Leader (Strategic Marketing & DX) will have an opportunity to Make Your Mark every day, solving challenges and seeing the positive impact on your work. Make Your Mark every day - on each other, our clients, our company, our industry, and the community.
You Will Work with
Chief Growth Officer, VP Analytics, VP, Digital Experience, Consulting and Solutions team members, and other subject matter experts.
Who We Are
We are crossing the chasm to BlastX! Founded in 1999 and formerly known as Blast Analytics, BlastX is a strategic analytics and digital experience optimization consulting company accelerating the complex DXO journey for enterprise and mid-market clients. BlastX is a pioneering team of business, data, and technology professionals who share a similar passion for optimization and client success. BlastX is forging an exciting path, one that will transform your organization. Or, as we like to say, EVOLVE. It unifies data, technology, and marketing. But most important, it involves your customers. Actually, it centers on them. After all, they're the beholders of your success.
With approximately 90+ teammates sharing a purpose to "Make Your Mark" — on our company, teammates, clients, industry, and community. BlastX has been named one of Inc. magazine's top 5000 fastest-growing private companies and is also a Great Place to Work-Certified company.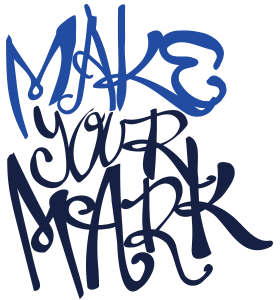 Why Work at BlastX
At BlastX, we believe in meaningful work. Regardless of role, you'll have the opportunity to Make Your Mark every day, solving challenges and seeing the positive impact of your contributions, as we support leaders to EVOLVE their organizations. Join us to Make Your Mark — on each other, our clients, our company, our industry, and the community. Ask any employee why they come to work at BlastX, and they'll say, "to make my mark!" We BELIEVE BlastX is a Great Place to Work! BlastX is proud to be certified as a Great Place to Work since 2019.
To Be Successful
To be successful in this position, you must have strong attention to detail, be able to work in a demanding and fast-paced environment, focus on essential tasks, prioritize multiple tasks, and be willing to learn. The characteristics that lead to success at BlastX are:
Demonstrate a positive attitude
Work as a team – Leave no teammate behind
Be solution oriented
Demonstrate excellence by going above and beyond for the benefit of teammates and the company
View mistakes as an opportunity to learn rather than as a negative situation
Value diversity in gender, knowledge, culture, and experience
Be a creative innovator
Think green – Positively affect the environment
Primary Responsibilities
Management Consulting Practice Development:
Build and develop Management Consulting practice aligned to BlastX vision and future growth objectives.
Engage C-level executives (CMO, Chief Digital Officer, other) to help shape marketing and customer strategy and digital transformation roadmaps. Play a key role in elevating client engagements, providing a comprehensive strategic approach leveraging cross-organization practice expertise
Ensure meaningful client value is delivered through a mix of best practices solutions, skills, capabilities, and original thinking; develop a scalable consulting methodology and processes to support management consulting delivery engagements
Gain a deep understanding of our client's business objectives, break down organization silos and leverage our expertise to establish a clear vision, and roadmaps for client organizations
Provide data-driven insights and actions that support holistic strategies focused on digital experience optimization across clients' customer journey
Identify key data points and measurements to show the impact of our approach and assessments demonstrating key business outcomes such as increased revenue, profitability, cost savings, market share, and customer satisfaction
Derive insights to fuel Martech expenditures, identify key data points and measurements to show the impact of our approach and strategy on the client's business, and return on analytics investment (ROAI) through key business outcomes such as increased revenue, profitability, cost avoidance, market share and/or customer satisfaction
Utilize cross-vertical and industry experience to bring new ideas and technology to client engagements
Be an industry thought leader, participating in marketing, digital and customer experience industry events, and executive forums
Foster existing network of enterprise contacts to drive business development opportunities working closely with Growth teams to achieve company growth objectives
Collaborate with internal teams and partners to understand the feasibility of recommendations/plans
Regularly communicate and share information with key leaders and teams to drive awareness and collaborate on existing and new engagements
Works closely with the Marketing team to revise our go-to-market strategy elevating our management consulting solutions and delivery
Leadership:
Provide inspiring leadership and mentorship to team members across the organization in developing strategic consulting skills and capabilities
Develop a team that is highly effective, motivated and results-oriented
Formalize short and long-term practice strategies and initiatives to support the overall company-level objectives
Build and foster excellent relationships with key stakeholders, maintaining alignment across the organization
Accountability for tracking and reporting practice success metrics including engagement quality, service revenue growth, and margin
Support, communicate, and reinforce BlastX's vision, mission, and culture driven by our core values
Represent BlastX in the marketplace at industry conferences, technology partner events, and BlastX hosted thought leadership events in-person and virtually.
Continually monitor current marketing trends, new technology solutions and competitive strategies-and then translate them into new ideas and thought leadership
Desired Knowledge, Skills, & Qualifications
10+ years in management consulting with experience as a Practice Leader in a consulting services firm focused on advising C-level executives on marketing strategy, digital experience, and digital transformation
Demonstrated success developing and nurturing C-level and CMO relationships across key industries including retail, financial services, healthcare, and public/government sectors
Existing knowledge of analytics, marketing strategy, digital transformation, and Martech technologies
Self-starter with high intellectual curiosity, drive, determination, and track record for results and hands-on execution of agency or consulting services; preference for large strategic management consulting experience
Experience translating data analysis into actional marketing recommendations and presentations
proven ability to influence and manage executive audiences including deep organizational agility and political acumen
Proven ability to develop strategic direction, build consensus, rally teams, and remove roadblocks to achieve critical business goals
Track record in delivering against measurable key performance indicators and/or targets
High energy, high integrity individual who can simultaneously drive change while fostering a team culture
Enjoys collaborating with other team members and clients
Travel & Position Location
This is a full-time remote opportunity in the U.S. based near one of our office locations. Travel up 10-20% for business purposes, determined by client requests or industry events. We currently have teammates located all across the country in 23 different states and 3 countries internationally.

Are You a Fit?
BlastX is a small yet rapidly growing company that is continuously inspired to learn and tackle challenges in digital analytics and marketing. To get an idea of whether or not you would be a fit within our culture, please review our core values.
Don't meet every single requirement? Studies have shown that women and people of color are less likely to apply to jobs unless they meet every single qualification. At BlastX we are dedicated to building a diverse, inclusive, and authentic workplace, so if you're excited about this role but your past experience doesn't align perfectly with every qualification in the job description, we encourage you to apply anyway. You may be just the right candidate for this or other roles.
Compensation & Benefits
We offer a competitive salary based on experience and a supportive, challenging, and fun work environment to ensure teamwork, productivity, and teammate happiness. We offer flexible time off with an open PTO policy, 50% paid medical insurance coverage options, 100% paid dental and vision insurance, 401k 4% company matching, profit sharing, education assistance, paid parental leave, annual increases, and incentive bonus.
How to Apply
If you like what you've read thus far, please complete the application form and submit your cover letter and resume in one PDF format. We are not interested in placement agencies or companies at this time.
BlastX is an "at-will" employer. Compensation, benefits, and job descriptions are subject to change based on individual performance and business conditions.
BlastX is an Equal Opportunity Employer (EEO).