Ready to Make your Mark?
The primary focus of this role is to build and execute integrated content and marketing strategies across all digital channels, including website, webinars, live events, trade shows and video.
The Marketing Manager advances BlastX's mission by developing, executing, and optimizing digital marketing programs that increase brand awareness and interest in our end-to-end digital experience solutions. This individual contributor role reports to the Senior Director, Marketing and collaborates closely with teammates across the company. In addition to being a self-starter and team player, this individual must be highly organized, attentive to detail, and able to manage multiple projects in an agile environment.
This is a full-time opportunity that can work remotely from anywhere in the United States. We currently have teammates located all across the country in 23 different states and 3 countries internationally. Don't get us wrong, we love to explore. However, due to the nature of our consulting agency you must remain in the same state/time zone and digital nomads will not be considered. This position is fully remote but may travel occasionally, up to 5%, for business purposes.
At Blast, you'll have the opportunity to Make Your Mark every day, solving challenges and seeing the positive impact of your work. Join us to Make Your Mark — on each other, our clients, our company, our industry, and the community.
Who We Are
We are crossing the chasm to BlastX! Founded in 1999 and formerly known as Blast Analytics, BlastX is a strategic analytics and digital experience optimization consulting company accelerating the complex DXO journey for enterprise and mid-market clients. BlastX is a pioneering team of business, data, and technology professionals who share a similar passion for optimization and client success. BlastX is forging an exciting path, one that will transform your organization. Or, as we like to say, EVOLVE. It unifies data, technology, and marketing. But most important, it involves your customers. Actually, it centers on them. After all, they're the beholders of your success.
With approximately 90+ teammates sharing a purpose to "Make Your Mark" — on our company, teammates, clients, industry, and community. BlastX has been named one of Inc. magazine's top 5000 fastest-growing private companies and is also a Great Place to Work-Certified company.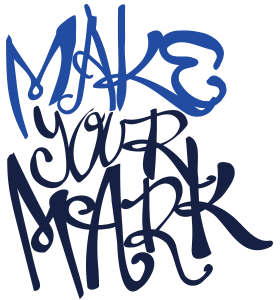 Why Work at Blast
At Blast, we believe in meaningful work. Regardless of role, you'll have the opportunity to Make Your Mark every day, solving challenges and seeing the positive impact of your contributions, as we support leaders to EVOLVE their organizations. Join us to Make Your Mark — on each other, our clients, our company, our industry, and the community. Ask any employee why they come to work at Blast, and they'll say, "to make my mark!" The team validated for a third straight year - we BELIEVE Blast is a Great Place to Work! Blast is proud to be certified as a Great Place to Work since 2019.
To Be Successful
To be successful in this position, you must have strong attention to detail, be able to work in a demanding and fast-paced environment, focus on essential tasks, prioritize multiple tasks, and be willing to learn. The characteristics that lead to success at BlastX are:
Make Your Mark in delivering exceptional applicant experience
Help our team EVOLVE as we are growing and scaling
Be solutions oriented
Attention to detail
Effectively support our vision by strengthening the delivery of our service offerings
Work closely with the team to creatively push limits and increase efficiencies and profitability
Understand how to communicate with teammates and key stakeholders
Desired Knowledge, Skills, & Qualifications
Bachelor's degree in marketing, communications, or relevant experience
Develop strong relationships with Partner stakeholders
Industry knowledge on key events related to Blast's offerings and ability to effectively establish rapport with participants
Five or more years of experience in a B2B/B2C digital marketing role, with direct responsibility for planning and execution
Proven success leading digital marketing activity, including website, webinars, trade shows and live events
Understanding of multi-channel marketing campaigns to support the customer journey
Strong writing, editing, and proofreading skills, with ability to create effective content across multiple channels
Some understanding of SEO and SEM best practices and ability to incorporate into content development preferred
Multi-tasking capabilities, with ability to project manage and/or work on a variety of different projects and work-streams at one time
Knowledge of HTML, CSS, WordPress, and similar WYSIWYG editors
Primary Responsibilities
Supports strategy and execution of marketing events, including virtual/online programs
Works collaboratively across the team to understand and develop / update content to support Blast's efforts and vision
Plans and executes coordinated campaign-driven activities for owned channels
Lead partner marketing initiatives including developing relationships and evaluating performance
Continuously audits and updates Blast website content in alignment with brand, message, and strategic priorities
Manages social media activity, including posting, monitoring, engagement (including teammate advocacy), and reporting
Works with internal and external resources (subject matter experts, writers, designers, videographers, project managers) to ensure timely, successful completion of projects
Conducts industry and competitor research to incorporate into Blast marketing activity
Ensures all digital marketing content complies with Blast brand standards
Support content production, publishing, and design as needed
Develops and documents internal processes to improve efficiency and quality
Performs other duties, or special projects, as assigned
You Will Work with
Senior Director, Marketing along with other Marketing Team members, Solutions Architects, Solutions, Client Success and Consulting team members; and subject matter experts.
Are You a Fit?
BlastX is a small yet rapidly growing company that is continuously inspired to learn and tackle challenges in digital analytics and marketing. To get an idea of whether or not you would be a fit within our culture, please review our core values.
Don't meet every single requirement? Studies have shown that women and people of color are less likely to apply to jobs unless they meet every single qualification. At BlastX, we are dedicated to building a diverse, inclusive and authentic workplace, so if you're excited about this role but your past experience doesn't align perfectly with every qualification in the job description, we encourage you to apply anyways. You may be just the right candidate for this or other roles.
Compensation & Benefits
We offer a competitive salary based on experience and a supportive, challenging, and fun work environment to ensure teamwork, productivity, and teammate happiness. We offer flexible time off with an open PTO policy, 50% paid medical insurance coverage options, 100% paid dental and vision insurance, 401k 4% company matching, profit sharing, education assistance, paid parental leave, annual increases and year end incentive bonuses.
How to Apply
If you like what you've read thus far, please complete the application form and submit your cover letter and resume in one PDF format. We are not interested in placement agencies or companies at this time.
Please submit a link to your portfolio in order to be considered.
BlastX is an "at-will" employer. Compensation, benefits, and job descriptions are subject to change based on individual performance and business conditions.
BlastX is an Equal Opportunity Employer (EEO).