Ready to Make your Mark?
The primary focus of this role is to create print and digital content for various assets and channels that provide information and showcase the talent, services, products and Great Places to Work culture at BlastX. You will collaborate closely with subject matter experts, other marketing team members and/or work independently to write, edit and/or review content for various assets and channels including blog posts, articles, case studies, web pages, white pages and internal communications.
As Content Writer you will also research and craft stories that leverage the information you learn to help our Sales team stand out in the market. You will evaluate analytics to adjust content as needed, regularly updating the company's website, and promote the company blog by pitching articles to various third-party platforms. In addition, you will be responsible for style and format consistency across all projects and communicating with other team members to create the best content possible.
This is a full time remote position and candidates can be located anywhere within the United States. Please submit a link to your portfolio in order to be considered.
At Blast, you'll have the opportunity to Make Your Mark every day, solving challenges and seeing the positive impact of your work. Join us to Make Your Mark — on each other, our clients, our company, our industry, and the community.
Who We Are
Founded in 1999, Blast is a strategic analytics consulting company accelerating the complex analytics journey for enterprise and mid-market clients. We solve clients' data challenges to help optimize marketing campaigns, improve customer experience, increase competitive advantage, and, ultimately, EVOLVE their organizations.
With approximately 90+ teammates sharing a purpose to "Make Your Mark" — on our company, teammates, clients, industry, and community — Blast has been named one of Inc. magazine's top 5000 fastest-growing private companies and is also a Great Place to Work-Certified company.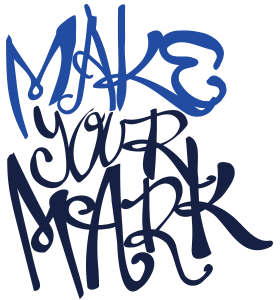 Why Work at Blast
At Blast, we believe in meaningful work. Regardless of role, you'll have the opportunity to Make Your Mark every day, solving challenges and seeing the positive impact of your contributions, as we support leaders to EVOLVE their organizations. Join us to Make Your Mark — on each other, our clients, our company, our industry, and the community. Ask any employee why they come to work at Blast, and they'll say, "to make my mark!" The team validated for a third straight year - we BELIEVE Blast is a Great Place to Work! Blast is proud to be certified as a Great Place to Work since 2019.
Competencies To Be Successful
Communication Proficiency
Project Management
Collaboration Skills
Detail-oriented
Ability to multitask
Self-motivated to complete work assignments
Desired Knowledge, Skills, & Qualifications
Bachelor's degree in communications, marketing, English, journalism, or related field
Experience working with sales teams and competitive storytelling (Preference to those with digital transformation experience)
Some agency experience preferred
Proven content writing or copywriting experience
Some experience with WordPress
Proficient in all Google applications
Excellent writing and editing skills
The ability to work in a fast-paced environment
The ability to handle multiple projects concurrently
Effective communication skills
Experience in content creation from inception to publication
Primary Responsibilities
Stay up to date on industry trends and produce well-researched content for publication online and in print
Work closely with internal stakeholders to define their content needs and ensure alignment and consistency in messaging, branding and style
Identifies gaps in content and recommends new topics
Utilize industry best practices and familiarity with the organization's mission to inspire ideas and content
Write engaging content for various assets and channels, while meeting deadlines
Help create style guides or suggest changes to ensure content is consistent and clear
Collaborate across Sales Enablement team to identify areas where our competitive response could be improved and establish projects to fill those gaps
Coordinate with the graphic designers on the team to produce professional-grade assets
Create competitive content starting with discovery of information from SMEs, create story/narrative to match value-selling approach, select the best form factor and drive the project through design, approvals, and publication
Distill complex concepts and language into content that is easily understood
Manage and complete work on time for multiple content writing projects
Work with Content Council and Marketing team members to build editorial calendars
Use search engine optimization (SEO) strategies in writing to maximize the online visibility of a website in search results
Edit and proofread content to ensure voice, grammar and style are on point and error free
Create and schedule posts for multiple social media channels
Monitor and analyze the performance of key performance indicators (KPIs) to offer suggestions for improvement
Other duties as assigned
You Will Work with
Director, Marketing; Digital Marketing Manager; Senior Graphic Designer; Graphic Designer; Consultants; Solutions team members; People Experience Team Members and other subject matter experts. Reports to the Director, Marketing.
Are You a Fit?
BlastX is a small yet rapidly growing company that is continuously inspired to learn and tackle challenges in digital analytics and marketing. To get an idea of whether or not you would be a fit within our culture, please review our core values.
Don't meet every single requirement? Studies have shown that women and people of color are less likely to apply to jobs unless they meet every single qualification. At Blast we are dedicated to building a diverse, inclusive and authentic workplace, so if you're excited about this role but your past experience doesn't align perfectly with every qualification in the job description, we encourage you to apply anyways. You may be just the right candidate for this or other roles.
Compensation & Benefits
We offer a competitive salary based on experience and a supportive, challenging, and fun work environment to ensure teamwork, productivity, and teammate happiness. We offer flexible time off with an open PTO policy, 50% paid medical insurance coverage options, 100% paid dental and vision insurance, 401k 4% company matching, profit sharing, education assistance, paid parental leave, annual increases and year end incentive bonuses.
How to Apply
If you like what you've read thus far, please complete the application form and submit your cover letter and resume in one PDF format. We are not interested in placement agencies or companies at this time.
Please submit a link to your portfolio in order to be considered.
BlastX is an "at-will" employer. Compensation, benefits, and job descriptions are subject to change based on individual performance and business conditions.
BlastX is an Equal Opportunity Employer (EEO).