Ready to Make your Mark?
We are actively seeking a Program Manager II to ensure the successful delivery of our Solutions by defining processes, building great client relationships, and exceeding your goals by supporting your teammates to exceed theirs.
The Program Manager II will serve as a leader of highly motivated, multidisciplinary teams that collaborate with clients to build solutions and solve their most urgent business needs. This individual will have a clear understanding of and experience with all phases of agency projects, including scoping, onboarding, time management, on-time delivery, conflict resolution, communicating status, and impact of our results.
Program Managers have the opportunity to Make Your Mark every day, solving challenges, and seeing the positive impact of your work.
This is a full-time opportunity that can work remote; ideally located in the West Coast.
Who We Are
Founded in 1999, Blast Analytics is a strategic analytics consulting company accelerating the complex analytics journey for enterprise and mid-market clients. We solve clients' data challenges to help optimize marketing campaigns, improve customer experience, increase competitive advantage, and, ultimately, EVOLVE their organizations.
With approximately 80+ teammates sharing a purpose to "Make Your Mark" — on our company, teammates, clients, industry, and community — Blast has been named one of Inc. magazine's top 5000 fastest-growing private companies and is also a Great Place to Work-Certified company.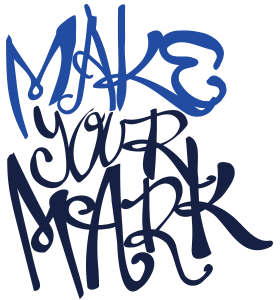 Why Work at Blast
At Blast, we believe in meaningful work. Regardless of role, you'll have the opportunity to Make Your Mark every day, solving challenges and seeing the positive impact of your contributions, as we support leaders to EVOLVE their organizations. Join us to Make Your Mark — on each other, our clients, our company, our industry, and the community. Ask any employee why they come to work at Blast, and they'll say, "to make my mark!" The team validated for a second straight year - we BELIEVE Blast is a Great Place to Work! Blast is proud to be certified as a Great Place to Work for both 2019 & 2020.
To Be Successful
Team building including conflict resolution and persuasion
Problem solving/analysis
Public presentation, visual storytelling & information design skills
Critical thinking
Detailed oriented and written communications
Aptitude and passion for learning
Collaboration skills
Change management
Make Your Mark on clients and teammates
Desired Knowledge, Skills, & Qualifications
BS/BA in relevant program, or equivalent work experience
2-3+ years of project management experience of progressively increased responsibility, Agile experience preferred
2+ years of experience working as a consultant or in an agency as a project manager
Exposure to a wide variety of management techniques including Scrum, XP, Lean, Agile, Waterfall, and/or PMI/PMBOK
Worked with multiple teams simultaneously, consisting of 3 to 8 people
Experience delivering large projects defined as 120 weeks or more in a project timeline
Experience in both Confluence/JIRA or equivalent tool for software development
Experience with Microsoft Excel, Word, and Project or equivalent, as well as other software common for Project Management tasks
A strong digital DNA with experience in Analytics, SEO, SEM, A/B testing, and conversion optimization
Used tools such as Google Analytics, Adobe Analytics, Optimizely, Google Tag Manager, Adobe Tag Manager, and/or Adobe Target
A basic understanding of web technologies
Agile and PMI certifications are a plus
Attention to detail and the ability to effectively multi-task in a deadline-driven atmosphere
Primary Responsibilities
On-time, on-budget delivery of projects with a high degree of client and team member satisfaction
Work with consultant teams to ensure successful deliverables are attained and value and impact are communicated. Examples include: analytics strategy, analytics technical specifications, testing plans, user journey mapping and ad hoc reports.
Effectively lead internal teams, including planning, stand-ups, retrospectives, and problem-solving
Facilitate efficient meetings including producing detailed agenda, facilitating discussions, taking notes and ensuring action items are identified and followed up on
Act as the primary client contact, keeping them regularly apprised on engagement status, including hours reports, project plans, and executive project summaries
Work with the clients and teammates to ensure the realization of business goals in working solutions
Partner with Consultants, Client Success, and Solutions to identify, scope and cross-sell opportunities to grow client engagements
Coach and mentor other team members and company members
Build strong relationships with client and internal team members to deliver success
Identify and contribute to the development of internal project management processes, deliverables, and standards that promote efficiency
Continue expansion and development of new skills, techniques, and tools through continuous learning
Based on client assignment, after hours support may occasionally be requested.
You Will Work With
Senior Manager, Program Management; Analytics Implementation Consultants; Analytics Strategists; Program Managers; Marketing Strategists; Other Subject Matter Experts.
Are You a Fit?
Blast Analytics is a small yet rapidly growing company that is continuously inspired to learn and tackle challenges in digital analytics and marketing. To get an idea of whether or not you would be a fit within our culture, please review our core values.
Compensation & Benefits
We offer a competitive salary based on experience and a supportive, challenging, and fun work environment to ensure teamwork, productivity, and teammate happiness. We offer flexible time off with an open PTO policy, 50% paid medical insurance coverage options, 100% paid dental and vision insurance, 401k 4% company matching, profit sharing, annual increases and year end incentive bonuses.
How to Apply
If you like what you've read thus far, please complete the application form and submit your cover letter and resume in one PDF format. We read cover letters and weigh them heavily in our decision to consider an applicant. We are not interested in placement agencies or companies at this time.
Blast Analytics is an "at-will" employer. Compensation, benefits, and job descriptions are subject to change based on individual performance and business conditions.
Blast Analytics is an Equal Opportunity Employer (EEO).