Ready to Make your Mark?
We are actively seeking an enthusiastic and positive People Experience Specialist who will assist in maintaining and enhancing Blast teammate's experience by helping us scale our people programs and processes. This role is hands-on, working collaboratively with teammates and Leadership across the company to execute People Experience (PX) initiatives ensuring Blast is a great place to work. This role requires a high degree of responsiveness, initiative, teamwork, attention-to-detail, and strong communication skills.
As part of the PX team, the People Experience Specialist must enjoy working on a wide variety of responsibilities. You will support the development and execution of key PX functions including recruitment, onboarding and engagement. You will contribute in a fast-paced, fluid work environment as well as the ability to prioritize multiple functions and tasks and manage work efficiently. The position reports to the Senior Director, People Experience.
This is a full-time opportunity based in our HQ office in the Roseville, CA Area. Hybrid scheduling may be available but must be able to come onsite 2-3 days per week.
Who We Are
Founded in 1999, Blast Analytics is a strategic analytics consulting company accelerating the complex analytics journey for enterprise and mid-market clients. We solve clients' data challenges to help optimize marketing campaigns, improve customer experience, increase competitive advantage, and, ultimately, EVOLVE their organizations.
With approximately 80+ teammates sharing a purpose to "Make Your Mark" — on our company, teammates, clients, industry, and community — Blast has been named one of Inc. magazine's top 5000 fastest-growing private companies and is also a Great Place to Work-Certified company.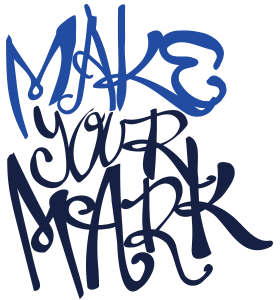 Why Work at Blast
At Blast, we believe in meaningful work. Regardless of role, you'll have the opportunity to Make Your Mark every day, solving challenges and seeing the positive impact of your contributions, as we support leaders to EVOLVE their organizations. Join us to Make Your Mark — on each other, our clients, our company, our industry, and the community. Ask any employee why they come to work at Blast, and they'll say, "to make my mark!" The team validated for a third straight year - we BELIEVE Blast is a Great Place to Work! Blast is proud to be certified as a Great Place to Work since 2019.
Primary Responsibilities
Partner with the PX team and other department team members to deliver PX initiatives that directly support and enable Blast's strategic objectives. Assess and anticipate PX-related needs and leverage PX programs, policies, processes, and systems to deliver integrated solutions and value-added services
Assist People Experience Business Partner with recruitment process from posting job openings, advertising and screening candidates
Assists in planning, coordinating and organizing company wide engagement events
Communicates both verbally and in writing through phone calls, emails, faxes, and ensures the regular flow of information to necessary parties as needed, on a daily basis
Performs reference and background checks
Assist with new teammate onboarding
Deliver exceptional teammate experience
General office support, maintains ordering supplies, answering calls and assisting with general inquiries
Support and participate in other initiatives to advance team engagement at Blast
To Be Successful
To be successful in this position, you must have strong attention to detail, be able to work in a demanding and fast-paced environment, focus on essential tasks, prioritize multiple tasks, and be willing to learn. The characteristics that lead to success at Blast are:
Make Your Mark in delivering exceptional applicant experience
Help our team EVOLVE as we are growing and scaling
Lead by example in your ability to support leadership hiring priorities
Leverage your ability to build trust and develop strong personal relationships, internally and externally
Value diversity and inclusion in gender, knowledge, culture, and experience
Creativity in building a strong talent pipeline
Think green – Positively affect the environment
Desired Knowledge, Skills, & Qualifications
3+ years of generalist Human Resource experience
PHR or aPHR preferred but not required
Exceptional verbal and written communication skills including the ability to represent the company in a professional manner
Prior experience supporting a remote team
Ability to maintain a high level of discretion and confidentiality
Strong sense of urgency with an ability to meet deadlines with minimal supervision
Ability to demonstrate the competencies of achieving results, teamwork and influence
Commitment to Blast's core values and high degree of empathy and flexibility
Able to work as part of a highly collaborative and dynamic team
Excellent organizational and problem-solving skills with sound judgment and reasoning
Understanding of employment laws and regulations
Ability to multi-task in a fast-paced and changing environment
Experience in Google Product Suite and Applicant Tracking Systems
You Will Work With
Senior Director, People Experience, People Experience Business Partner, Team Ambassador, Strategic Marketing and Communications team members, Controller, and other subject matter experts.
Are You a Fit?
Blast Analytics is a small yet rapidly growing company that is continuously inspired to learn and tackle challenges in digital analytics and marketing. To get an idea of whether or not you would be a fit within our culture, please review our core values.
Compensation & Benefits
We offer a competitive salary based on experience and a supportive, challenging, and fun work environment to ensure teamwork, productivity, and teammate happiness. We offer flexible time off with an open PTO policy, 50% paid medical insurance coverage options, 100% paid dental and vision insurance, 401k 4% company matching, profit sharing, education assistance, paid parental leave, annual increases and year end incentive bonuses.
How to Apply
If you like what you've read thus far, please complete the application form and submit your cover letter and resume in one PDF format. We read cover letters and weigh them heavily in our decision to consider an applicant. We are not interested in placement agencies or companies at this time.
Blast Analytics is an "at-will" employer. Compensation, benefits, and job descriptions are subject to change based on individual performance and business conditions.
Blast Analytics is an Equal Opportunity Employer (EEO).